first of all, this is mostly what i did throughout all my holiday.
and then my friends and i also went to
cake lock see temple
. the place was awesome. i thought it was way better than orchard road during christmas.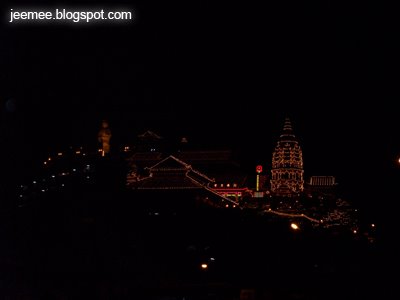 the view on the way up was magnifico
throw some coins into the bowl. i got in with my 50 cents! 50 cents!
the tanglungs were all really nice!


tanglung litted way. this stairway, if empty..
might look even better than the one the girl was running up in memoirs of a geisha.


nice leh the pagoda!
looks like some dynasty shite...
other pictures will be up in my friendster. to all my friends who wanna grab it.. just go the fxck there ok?
daily dose
February 7, 2006
2